Welcome to
Indiana Pet Fence
Indiana Pet Fence provides Northwest Indiana with Pet Stop® hidden fence systems and products. We're your local dog fencing experts, specializing in installation and service of underground dog fences. Our solutions provide Peace of Mind for you, and the Freedom your pet deserves.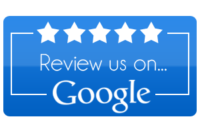 Dog Fencing
Our dog fencing solutions cater to your specific needs. We can safely contain your pet, no matter their size, breed or temperament. Our top priority is your dogs safety, so we provide only the highest quality of products and training program available.
We'd love to evaluate your needs to provide a recommendation for a pet fence.
Dog Fencing
"Indiana Pet Fence worked with our dog Archer. I don't think that he has ever been happier – which makes us happy. The day after installation, we sat outside with our dog without a leash or chain all day and have been doing the same ever since. He caught on really quick and respects the boundaries front and back and never challenges them. We couldn't be happier." Dan & Linda Campbell
Leave A Review
On Google
---
---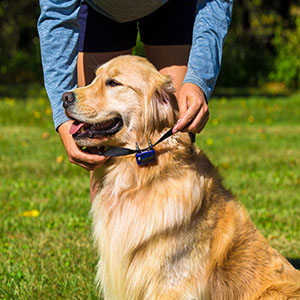 Training
Properly training your pet to their new electric fence is critical. Fortunately, Indiana Pet Fence won't leave you in the dark – we'll provide you with everything you need to make sure your pet is properly trained and aware of their new boundaries.
Training
Support
If you're the current owner of an Invisible Fence® or other brand system, we 're able to help out with issues such as wire break repairs, troubleshooting, or just general maintenance. We also have Invisible Fence® compatible batteries available for your R21 or R51 receiver collars.
Support
Manufacturer
We're a proud supplier of Pet Stop® dog fencing systems and products. Pet Stop products are the most technologically advanced and humane dog containment systems on the market. Pet Stop® fence systems are set apart from competing brands in several ways.
Learn More
Area Served
Let our pet fencing experts help you find a pet containment solution today!
We proudly serve Benton County | Jasper County | La Porte County | Lake County | Marshall County | Newton County | Porter County | Pulaski County | Starke County in Northwest Indiana

Indiana Pet Fence
Whether you're looking for a new fence or are one of our existing customers, we're here to help.
At Indiana Pet Fence, we understand the time demands of the busy family. With a 10-15 minute phone conversation we can give you an exact price. We will deliver a quote document to you with-in 24 hours. If we complete a fence installation with less expense than quoted, we will refund some of that cost. If we are in error on our quote and the fence costs more to install than we quoted, we cover it. The price will not increase
Request A Quote
Today